The page may not load correctly.
Dr.Web Mobile Life

39.99 EUR (The price includes VAT)
Dr.Web Enterprise Security Suite
Dr.Web FixIt!
A cloud service for remotely diagnosing information security incidents and eliminating their consequences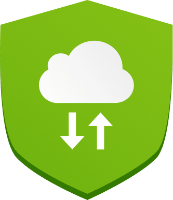 Description
Dr.Web FixIt! is a service that is used to ensure the information security of PCs running Microsoft Windows. It generates the FixIt! diagnostic utility to detect traces of malware that are present and, based on its report, carries out diagnostics. If malware is detected, the FixIt! curing utility is created to eliminate the consequences of infection.
Unlike products designed to detect already known malicious programs (or programs similar to them) with the help of virus databases, Dr.Web FixIt! detects brand-new malware as well as programs that are used to carry out targeted attacks and cannot be detected by any other tools.
Delivery
A Dr.Web FixIt! license is available in packages per number of tasks. 1 or more tasks can be opened on one PC. When 1 task is closed, it cannot be reopened.
A task is active for 10 calendar days after its initial launch. Electronic licenses in the form of a message containing a serial number are delivered immediately after payment is received to the e-mail address you specified in your order.
License Agreement
We recommend that prior to purchase, you familiarise yourself with the terms of the license agreement.