Your browser is obsolete!
The page may not load correctly.
Dr.Web Mobile Life

39.99 EUR
Dr.Web Enterprise Security Suite
Dr.Web Universal Bundle (5-50 PCs)
A low-cost, enterprise-grade, comprehensive solution for small and medium businesses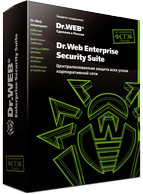 Description
This license lets you protect your workstations, file servers, email, Internet gateways, and handhelds with Dr.Web Enterprise Security Suite.
Products in the bundle
Delivery
E-licenses in the form of a message containing a serial number are delivered to the e-mail address you specified in your order immediately after payment is received.
License agreement
We recommend that prior to purchase, you familiarize yourself with the terms of the license agreement.
Renewal terms
No discounts (including the renewal discount) are available for the product. To continue using the product after the license expires, you must purchase a new license at the full price.
A renewal discount is provided when the customer switches from bundles to individual Dr.Web Enterprise Security Suite products.
Need a comprehensive anti-virus solution for your corporate network?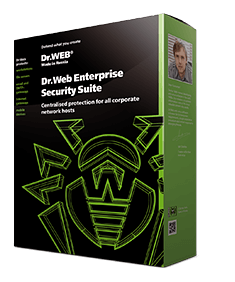 Centralised protection for
A company's network, including its mobile devices
Employeehome computers and personal mobile devices