The page may not load correctly.
Dr.Web Mobile Life

39.99 EUR (The price includes VAT)
Dr.Web Enterprise Security Suite
Contact us

Our e-commerce provider
NOVENTIQ CYPRUS LTD.
Registration number: НЕ190472; VAT-ID: CY-10190472H
Kosta Charaki 11, 3rd floor, Flat/Office N302, 3041, Limassol, Cyprus
drweb.eu@noventiq.com
E-store helpdesk
Promo!

28 November 2022 – 2 December 2022
50%

Discount

31,92 €

Save

Gift Protection Dr.Web
2 mobile devices for 2 years
---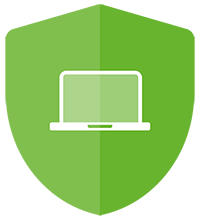 Dr.Web Security Space
2 PC and 2 mobile devices at 50% discount
Save: 31,92 €
Order price: 31,92 € (The price includes VAT)
IMPORTANT! The 50% discount is available only from January 31 to February 4, 2022, when Dr.Web Security Space is purchased for 2 PCs/2 years
Delivery
After the payment is received, an e-mail with login and password to access your My Dr.Web account where you will be able to download Dr.Web software will be sent to your address.
Renewal terms
The amount of the renewal discount depends on the length of the renewal license.

1 year — 40%2 years — 41%3 years — 42%

You can renew a valid or expired license of three months or longer (including OEM licenses) at a discount. There is no expiration date limitation when it comes to renewing Dr.Web licenses. You can renew one key file at a discount only once.
When registering a new license, you must submit your old key file or Dr.Web serial number—valid or expired—to receive a discount. If, when registering the new license, your current license has not yet expired, the remainder of its term will be added automatically to the term of your new license.